Scale Your Coaching Business with High-Ticket Masterminds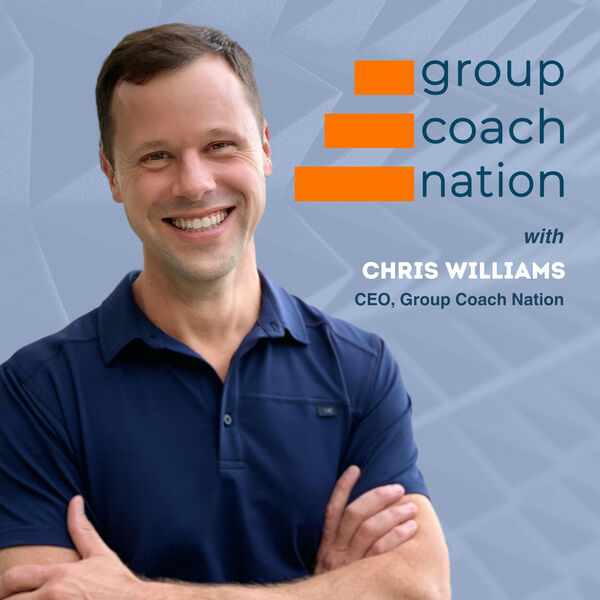 Unlocking the Key to Growth
If you're feeling overwhelmed and frustrated with the endless hustle of trying to grow your coaching or consulting business, constantly trading time for money, only to see little to no progress, then you are not alone! Despite your best efforts, you might be stuck in a cycle of low-impact actions that yield minimal results, leaving you feeling stuck and stagnant. Instead of experiencing the growth and scalability you desire, you may be trapped in a never-ending loop of one-on-one sessions and limited reach, preventing you from achieving the sustainable and profitable business you dream of.
"Don't do it low ticket. Don't do it for free. Don't do it one on one. Get a scalable, high ticket group together." – Chris Williams
Discover effective strategies to scale your coaching or consulting business and reach a larger audience.

Unlock the secrets of high-ticket masterminds and learn how they can propel your business to new levels of scalability.

Overcome your fear of investing in ads and learn how to use them to attract more clients and grow your business.

Learn how to shift from low-ticket offers to high-ticket offers and increase your profitability and sustainability.

Master the organic approach to client attraction and learn valuable techniques to consistently attract new clients to your coaching or consulting business.
Visit our website, Group Coach Nation, to learn more about high-ticket masterminds and how they can help you scale your coaching or consulting business.

Reach out to us with any questions you have about building a high-ticket mastermind and we'll provide you with personalized guidance and support.

Join our Group Coach Nation community to connect with like-minded entrepreneurs and learn from their experiences in building successful masterminds.

Follow our social media channels for regular updates, tips, and inspiration on building and running high-ticket masterminds.

Sign up for our newsletter to receive exclusive content, special offers, and insider tips on building successful masterminds.

Book a consultation with us to discuss your specific goals and challenges, and we'll provide tailored advice on how to build a high-ticket mastermind that suits your unique expertise and target audience.

Share your knowledge and expertise by creating and selling high-ticket online courses, books, or other scalable products that complement your high-ticket mastermind.
Unlock The Power Of High-Ticket Masterminds
High-ticket Masterminds are potent vehicles to leverage for scaling. Instead of offering low-ticket services or wasting precious time trying to build funnels, focusing on creating high-value masterminds can expand your clientele. In addition, through this approach, coaches can deliver substantial value without continuously giving away too much content for free, highlighting the undeniable power of these masterminds.
The key moments in this episode are:
00:00:00 – Introduction
00:00:39 – Benefits of Coaching
00:02:00 – Limitations of One-on-One Coaching
00:03:10 – The Search for Scalability
00:06:12 – The Power of Masterminds
– – – – – – – – – – – – –
Unlock Your Potential!
Join Chris Williams, #1 Group Coach Expert, in an Exclusive Group Coaching and High-Ticket Masterminds Informational Session!
Immerse yourself in an exclusive session unveiling the power of Group Coaching and High-Ticket Masterminds. Seize the opportunity to supercharge your growth and join us for an enlightening experience!*
*For leaders who are serious about monetizing and growing their group of influence.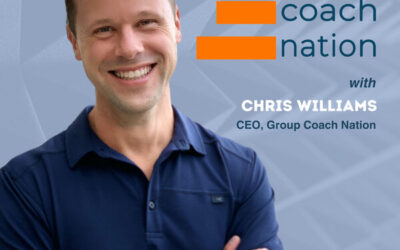 From One-on-One Coaching to High-Ticket MastermindsUnlocking Limitless Growth Host Chris Williams Are you tired of feeling limited by one-on-one coaching? Have you heard these myths about transitioning to group coaching? Myth #1: Group coaching is less...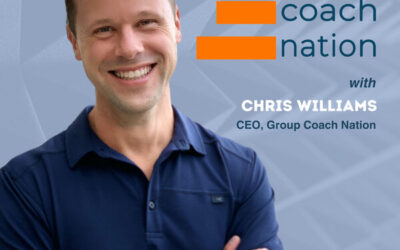 Expanding Your ReachVictoria Garcia's Insights on Captivating Diverse Markets Hosts & Guests Chris Williams Victoria Garcia Are you ready to expand your business and reach diverse markets? Join entrepreneur Victoria Garcia as she shares her insights...