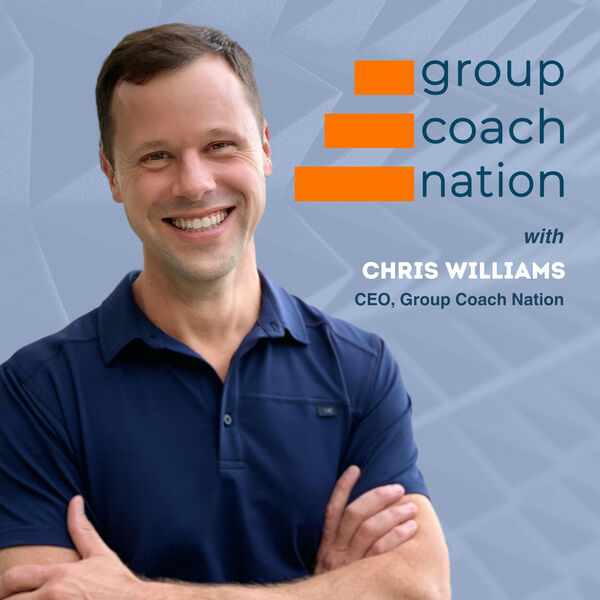 How Minimum Viable Offers Turbocharge Your Coaching Business
Are you a coach who struggles to sell your offers? Have you heard these myths about minimum viable offers?
Myth #1: You need to have a fully developed program before you can start selling.
Myth #2: Your offer has to be perfect before you can launch it.
Myth #3: You need a large following or email list to make sales.
I'll reveal the truth about these myths and share a compelling strategy to increase your sales and client satisfaction.
"Focus on the minimum viable offer, the next big steps your client needs to take, to get them a huge result in as little time and effort as possible." -Chris Williams
In this episode, you will be able to:
Streamline your coaching approach with Minimum Viable Offers to attract more clients and increase sales.
Simplify your coaching deliverables to make it easier for clients to understand and implement your teachings.
Focus on creating impactful offerings that will leave a lasting impression on your clients and drive them to recommend your services to others.
Avoid overwhelming your clients by providing them with a clear and structured coaching experience that addresses their specific needs and goals.
Develop scalable and specialized coaching offers that allow you to serve a wider range of clients and generate more revenue.
Action steps mentioned in this episode are:
Visit the

 

Group Coach Nation website

 

for more information and resources on scalable group coaching and mastermind programs.
Take action and do the work to get results, but make sure you're focusing on the right work.
Simplify your process and deliverables to create a minimum viable offer that allows your clients to get the results they want quickly and with less effort.
Cut out the unnecessary 80% and double down on the important 20% that will give your clients 80% of the results.
Consider joining Group Coach Nation to access even more sessions and resources to help you build your high ticket scalable offers.
Keep asking questions and seeking guidance to continue refining your minimum viable offer and achieving success in your coaching business.
Remember, the key is to create a viable offer that delivers real results and doesn't overwhelm your clients.
Believe in yourself and your ability to create a minimum viable offer that will attract clients and generate revenue for your coaching business.
Take the first step and start implementing these strategies to create your own minimum viable offer today.
Understanding the concept of Minimum Viable Offers is key for coaches looking to enhance their service delivery. These offers represent the least amount of effort that can still provide clients with significant results. They highlight efficiency, allowing coaches to streamline their offerings while ensuring clients achieve their desired outcomes.
– – – – – – – – – – – – –
📍Connect with CHRIS WILLIAMS: https://linkedin.com/in/chriswilliamshq
👉 JOIN OUR COMMUNITY: https://www.facebook.com/groups/groupcoachnation
👍 GET ACCESS TO CHRIS AND OPPORTUNITIES LIKE THIS: https://groupcoachnation.com
– – – – – – – – – – – – – –
Want to see these episodes on video? Check out our Youtube Channel: https://www.youtube.com/@GroupCoachNation
Unlock Your Potential!
Join Chris Williams, #1 Group Coach Expert, in an Exclusive Group Coaching and High-Ticket Masterminds Informational Session!
Immerse yourself in an exclusive session unveiling the power of Group Coaching and High-Ticket Masterminds. Seize the opportunity to supercharge your growth and join us for an enlightening experience!*
*For leaders who are serious about monetizing and growing their group of influence.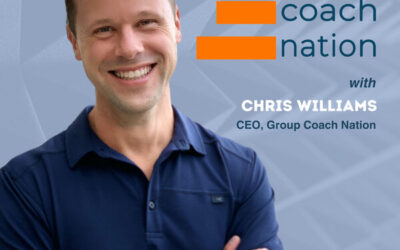 From One-on-One Coaching to High-Ticket MastermindsUnlocking Limitless Growth Host Chris Williams Are you tired of feeling limited by one-on-one coaching? Have you heard these myths about transitioning to group coaching? Myth #1: Group coaching is less...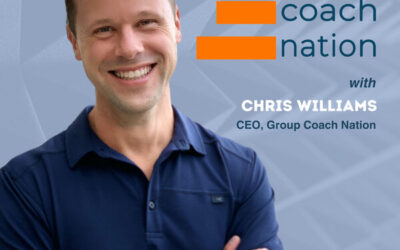 Expanding Your ReachVictoria Garcia's Insights on Captivating Diverse Markets Hosts & Guests Chris Williams Victoria Garcia Are you ready to expand your business and reach diverse markets? Join entrepreneur Victoria Garcia as she shares her insights...