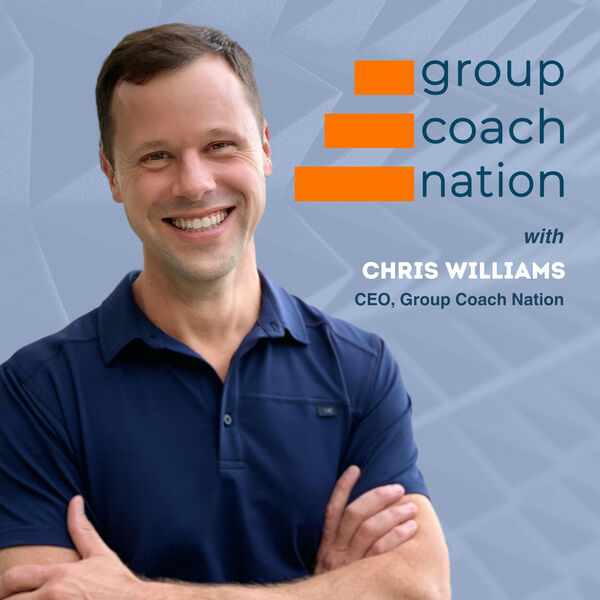 Victoria Garcia's Insights on Captivating Diverse Markets
Are you ready to expand your business and reach diverse markets? Join entrepreneur Victoria Garcia as she shares her insights on bridging the gap and engaging with different cultures. But be prepared, because the key to success might just leave you questioning everything you thought you knew.
Victoria Garcia is a highly regarded expert in empowering women from Latin America or with a Latin American heritage. Her extensive knowledge and experience in navigating the complexities of diverse markets make her an invaluable resource for entrepreneurs and business owners seeking to expand their reach. With a deep understanding of the challenges faced by this specific demographic, Victoria provides guidance and strategies to bridge the gap and foster cultural inclusivity in the business world. Her expertise has helped numerous individuals and companies achieve increased market penetration and customer engagement. As a guest on Group Coach Nation with Chris Williams, Victoria brings her unique perspective and insights, offering valuable advice on how to effectively market and connect with diverse audiences. Her passion for equality and cultural understanding shines through in her work, making her a respected voice in the industry.
"Seek to clarify, seek to understand, seek to have empathy…That immediately puts people's walls down."

– Victoria Garcia
Conversation highlights include:
Gain a competitive edge by understanding and engaging with different cultures to expand your market reach.
Unlock new opportunities for growth by leveraging the power of partnerships and collaborations in diverse markets.
Bridge the gap and connect with diverse consumers by embracing cultural inclusivity in your marketing strategies.
Empower Latina entrepreneurs to close the wage gap and create a more equitable business landscape for all.
Join the movement of collaboration and empowerment to propel your business forward and make a positive impact in diverse markets.
Resources mentioned in this episode are:
Visit Victoria Garcia's website: You can find more information about Victoria Garcia and her work empowering Latinas and the Hispanic market on her website. https://www.portocol.com/about-us

Connect with Victoria Garcia on social media: Stay updated with Victoria Garcia's latest insights and resources by following her on social media. Connect with her on: 

Instagram

, 

Facebook

, or 

LinkedIn

.

Explore collaboration opportunities: If you are an entrepreneur or thought leader looking to expand your reach and connect with the Hispanic market or other cultures, consider collaborating with Victoria Garcia. Reach out to her through her website or social media to discuss potential partnership opportunities.
Learn from Target's approach: Take inspiration from Target's successful partnerships with diverse creatives and smaller businesses. Consider how you can apply similar strategies in your own business to reach different communities and expand your customer base.
Embrace cultural diversity for market expansion
Understanding and appreciating cultural diversity is vital for businesses seeking global market expansion. Cultural inclusivity can lead to more meaningful connections with customers, fostering brand loyalty. Building a culturally diverse business environment not only attracts a broader customer base but also enhances brand reputation and respect in the market.
The key moments in this episode are:
00:00:05 – Introduction
00:02:52 – Understanding the Hispanic Market
00:06:29 – Bringing Equality and Inclusion
00:10:57 – Collaborating for Market Reach
00:11:45 – Broadening the Conversation
00:16:12 – Seizing the Hispanic Market Opportunity
00:19:09 – Addressing the Wage Gap for Latinas
00:22:22 – Launching the Latina Owned Collective
00:24:08 – Growing the Latina Owned Collective
00:26:42 – Inspiring Latinas and Non-Latinas
– – – – – – – – – – – – –
📍Connect with CHRIS WILLIAMS: https://linkedin.com/in/chriswilliamshq
👉 JOIN OUR COMMUNITY: https://www.facebook.com/groups/groupcoachnation
👍 GET ACCESS TO CHRIS AND OPPORTUNITIES LIKE THIS: https://groupcoachnation.com
👀 Want to see these episodes on video? Check out our Youtube Channel: https://www.youtube.com/@GroupCoachNation
Unlock Your Potential!
Join Chris Williams, #1 Group Coach Expert, in an Exclusive Group Coaching and High-Ticket Masterminds Informational Session!
Immerse yourself in an exclusive session unveiling the power of Group Coaching and High-Ticket Masterminds. Seize the opportunity to supercharge your growth and join us for an enlightening experience!*
*For leaders who are serious about monetizing and growing their group of influence.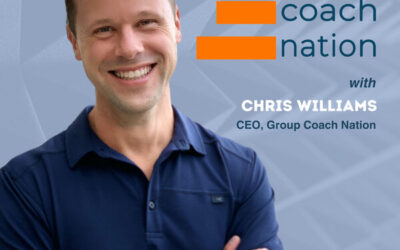 From One-on-One Coaching to High-Ticket MastermindsUnlocking Limitless Growth Host Chris Williams Are you tired of feeling limited by one-on-one coaching? Have you heard these myths about transitioning to group coaching? Myth #1: Group coaching is less...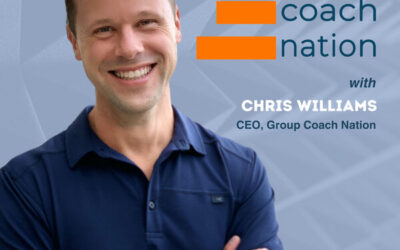 Scale Your Coaching Business with High-Ticket MastermindsUnlocking the Key to GrowthHosts & Guests Chris Williams If you're feeling overwhelmed and frustrated with the endless hustle of trying to grow your coaching or consulting business, constantly trading...