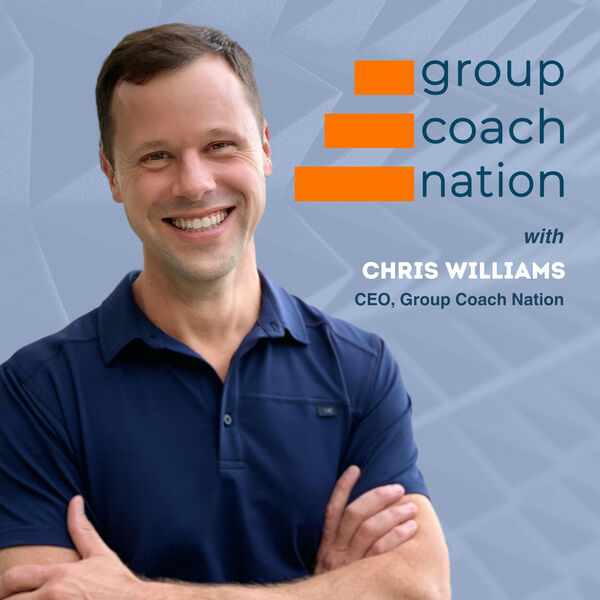 How to Master Joint Venture Partnerships with Charles Byrd
Does this sound familiar? You've been told to attend networking events and cold call potential joint venture partners, only to end up feeling frustrated and disappointed. The pain of wasting time and effort on ineffective actions without getting the desired results can be disheartening. But there's a better way to attract and connect with ideal joint venture partners, and it starts by understanding the power of strategic partnerships and building strong relationships with like-minded entrepreneurs.
Charles Byrd is a highly knowledgeable expert in the field of affiliates and joint ventures. With extensive experience in cultivating connections, Charles understands the ins and outs of building relationships, establishing trust, and creating successful joint ventures. As a sought-after speaker and workshop facilitator, Charles has shared his expertise with numerous entrepreneurs, influencers, and business owners. His passion lies in helping others scale their businesses and expand their reach through joint ventures. Charles's presentation will provide valuable insights and actionable strategies for attracting and connecting with ideal joint venture partners, leading to increased revenue streams, referrals, and speaking opportunities. Get ready to take notes and learn from Charles Byrd's wealth of knowledge in the world of joint ventures.
"Relationships are everything, both in business and in life. Focus on building fantastic relationships and watch your success soar." – Charles Byrd
Conversation Highlights Include:
Discover the power of joint ventures and affiliates to accelerate your business growth and generate new streams of revenue.
Build strong relationships and connections with like-minded entrepreneurs for mutually beneficial joint ventures that can catapult your business to new heights.
Uncover the hidden potential of embedded partnerships and referral pyramid schemes to exponentially expand your reach and customer base.
Learn how to leverage joint ventures strategically to attract new customers, increase brand visibility, and significantly boost your revenue.
Master the art of attracting and connecting with ideal joint venture partners who align with your values and can help you achieve your business goals.
Resources We Discussed Include:
Visit Charles Byrd's website to learn more about his expertise in affiliates and JVs.
Take notes during Charles' presentation to capture actionable strategies for attracting and connecting with ideal joint venture partners.
Consider implementing joint ventures as a revenue stream and a way to increase referrals and speaking opportunities.
Identify who already has your ideal customer as their client and start building relationships with them.
Imagine being in front of 1000 of your ideal clients within 30 days by leveraging someone else's audience through joint ventures.
Add joint ventures as a primary lead source to double your business within the next 12 months.
Use joint ventures to diversify your leads and reach new audiences, increasing your overall leads and lowering your risk.
Leverage the transference of trust and authority that comes with joint ventures to increase conversion rates over paid traffic.
Take advantage of the opportunity to speak in front of different rooms and communities to build credibility and attract more clients.
Consider working with Charles Byrd or attending his joint venture workshops to learn how to scale your business with joint ventures.
Discover the power of joint ventures and affiliates
Joint ventures (JVs) and affiliate partnerships are powerful tools for business growth. They allow businesses to extend their reach and audience by tapping into the networks of other businesses or individuals. As these partnerships are based on mutual benefit, they can result in consistent inflow of leads and ongoing revenue, making them a crucial part of any successful business strategy.
The key moments in this episode are:
00:00:08 – Introduction,
00:02:27 – Importance of Joint Ventures,
00:05:00 – The Power of Consistent Joint Ventures,
00:06:29 – Finding the Right Partners,
00:07:55 – Goals of the Presentation,
00:15:33 – The Strategy of Joint Ventures,
00:16:14 – Getting in Front of Other People's Audiences,
00:17:30 – Reasons Why People Don't Use Joint Ventures,
00:20:17 – Addressing Problems with Joint Ventures,
00:23:21 – Follow-up Systems and Frameworks,
00:31:57 – Favorite Embedded Partnerships,
00:33:31 – Embedded Partnership with Tony Robbins,
00:34:39 – Examples of Embedded Partnerships,
00:36:31 – Success Story of Jackson Milan,
00:37:28 – Referral Partnerships,
00:47:35 – Building Strong Connections,
00:48:00 – The Power of Follow-up,
00:49:29 – The Power of the Ping,
00:51:43 – Giving Without Expectation,
00:52:13 – Importance of Systems and Irresistible Offers,
– – – – – – – – – – – – –
📍Connect with CHARLES BYRD: https://www.linkedin.com/in/charlesbyrd/ 
📍Connect with CHRIS WILLIAMS: https://linkedin.com/in/chriswilliamshq
– – – – – – – – – – – – – –
👉 JOIN OUR COMMUNITY: https://www.facebook.com/groups/groupcoachnation
👍 GET ACCESS TO CHRIS AND OPPORTUNITIES LIKE THIS: https://groupcoachnation.com
Unlock Your Potential!
Join Chris Williams, #1 Group Coach Expert, in an Exclusive Group Coaching and High-Ticket Masterminds Informational Session!
Immerse yourself in an exclusive session unveiling the power of Group Coaching and High-Ticket Masterminds. Seize the opportunity to supercharge your growth and join us for an enlightening experience!*
*For leaders who are serious about monetizing and growing their group of influence.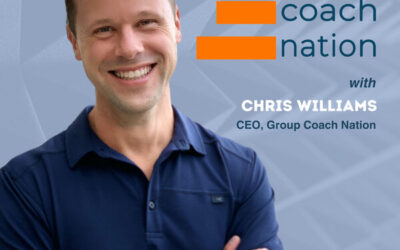 From One-on-One Coaching to High-Ticket MastermindsUnlocking Limitless Growth Host Chris Williams Are you tired of feeling limited by one-on-one coaching? Have you heard these myths about transitioning to group coaching? Myth #1: Group coaching is less...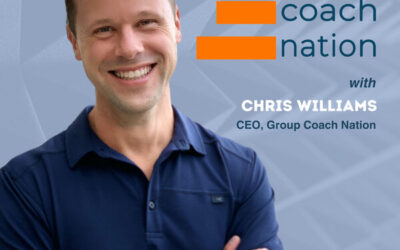 Expanding Your ReachVictoria Garcia's Insights on Captivating Diverse Markets Hosts & Guests Chris Williams Victoria Garcia Are you ready to expand your business and reach diverse markets? Join entrepreneur Victoria Garcia as she shares her insights...