From One-on-One Coaching to High-Ticket Masterminds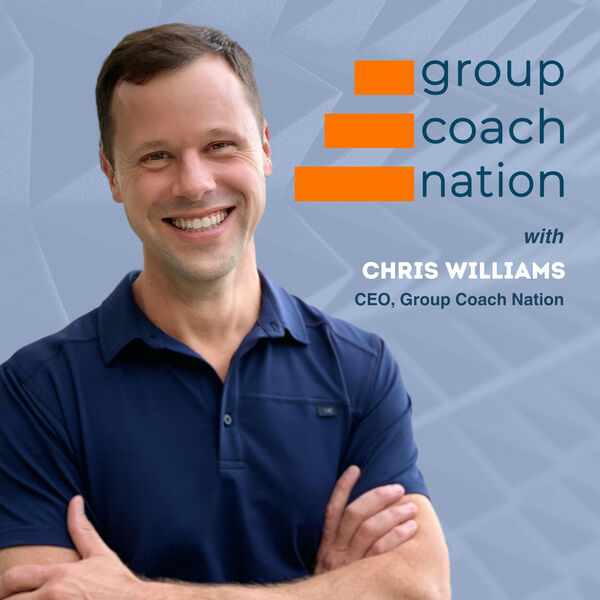 Unlocking Limitless Growth
Are you tired of feeling limited by one-on-one coaching? Have you heard these myths about transitioning to group coaching?
Myth #1: Group coaching is less effective than one-on-one coaching.
Myth #2: Group coaching lacks personalized attention.
Myth #3: Transitioning to group coaching is too complicated.
In this content, I will debunk these myths and reveal the truth about successfully transitioning to scalable group coaching. Get ready to unlock your coaching potential!
"Own that expertise that you have. Share your knowledge. Be the person that can change their lives."

– Chris Williams
Discover how to overcome the limitations of one-on-one coaching for exponential growth.

Explore scalable options that will allow you to reach more clients and increase your impact.

Learn why high-ticket masterminds are a vital component of a successful coaching business.

Uncover the secrets to finding a scalable group coaching model that fits your unique expertise.

Gain practical tips and strategies for smoothly transitioning from one-on-one coaching to group coaching.

Find out how to create a thriving group coaching program that delivers exceptional results.

Harness the power of group dynamics to create a collaborative and supportive coaching environment.
Visit our website, Group Coach Nation, to learn more about high-ticket masterminds and how they can help you scale your coaching or consulting business.

Reach out to us with any questions you have about building a high-ticket mastermind and we'll be happy to help.

Stop selling low ticket offers and start focusing on high- ticket group coaching to maximize your income and impact.

Don't waste time on one-on-one coaching that doesn't scale. Join a high-ticket mastermind to work with multiple clients at once.

Take the leap and start your own high-ticket mastermind to share your expertise and transform the lives of your clients.

Don't settle for beta groups or free coaching. Build a scalable, high-ticket group coaching program to make the money you need and provide the transformation your clients deserve.

Own your expertise and share your knowledge with the world. Be the person who can change lives through high-ticket group coaching.

Join Group Coach Nation and become part of a community of coaches and consultants who are building successful high-ticket masterminds.
Overcoming Limitations of One-on-One Coaching
Selling your expertise on a one-on-one basis can be fulfilling initially, however, it presents certain limitations. When confined to this model, you risk maxing out your hours and inhibiting your potential for growth. You must strive to break free from these boundaries to create space for learning and to expand your entrepreneurial reach.
The key moments in this episode are:
00:00:00 – Introduction
00:00:39 – The Benefits of Coaching
00:02:00 – The Limitations of One-on-One Coaching
00:03:10 – The Search for Scalability
00:05:21 – The Power of Masterminds
Unlock Your Potential!
Join Chris Williams, #1 Group Coach Expert, in an Exclusive Group Coaching and High-Ticket Masterminds Informational Session!
Immerse yourself in an exclusive session unveiling the power of Group Coaching and High-Ticket Masterminds. Seize the opportunity to supercharge your growth and join us for an enlightening experience!*
*For leaders who are serious about monetizing and growing their group of influence.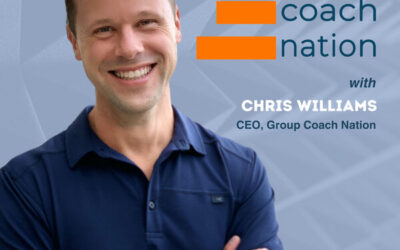 From Duty-bound to FreeScott Ferguson's Blueprint for Transitioning from Obligation to Options Hosts & Guests Chris Williams Scott Ferguson My guest today, Scott Ferguson, the fearless mentor, helps high achievers break free from the chains of...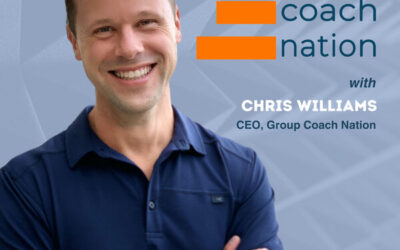 Expanding Your ReachVictoria Garcia's Insights on Captivating Diverse Markets Hosts & Guests Chris Williams Victoria Garcia Are you ready to expand your business and reach diverse markets? Join entrepreneur Victoria Garcia as she shares her insights...